Indigenous Leadership
SACRED is a program run through Peers Victoria. They are an Indigenous leadership oriented and culturally grounded program. SACRED is rooted in the understanding of colonial and gender-based violence while also being rooted in the importance of family and community. SACRED engages in cultural wellness for healing and building strength. There are 7 SACRED members who are trained in Indigenous Harm Reduction and Outreach. Meet our team!
Meet Our Team.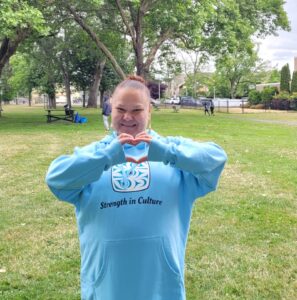 Marie (she/her)
Bio still to come.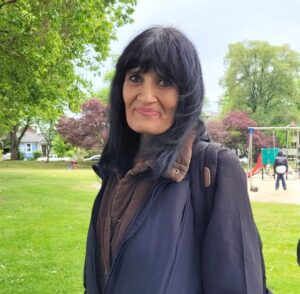 Brenda (she/her)
Tansi, my name is Brenda and I am of Cree ancestry. I have three grown children and four living grandchildren and one recently deceased grandson. I worked in the greater Victoria school district 61 for 29 years but had to retire four years ago because I had stomach surgery that has caused great weight loss. I was given the opportunity to become an outreach worker , through Peers Victoria, Sacred group. I really enjoy meeting new people and would rather work with you, than with people who look down their noses at others. I find Quom Quom Coastal and Sacred outreach teams to be my extended family and am honored to be part of it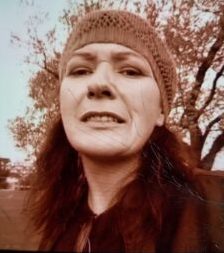 Barb (she/her)
Barb was born and raised on Vancouver Island and has spent her adult life living in Lekwungen territory. She is Mohawk who's family is originally from Ontario. Barb loves roller skating and hanging out with friends listening to some good tunes. Barb has been doing outreach for about 2 years now. Harm Reduction is important to Barb as she cares for the safety of others and values taking care of people.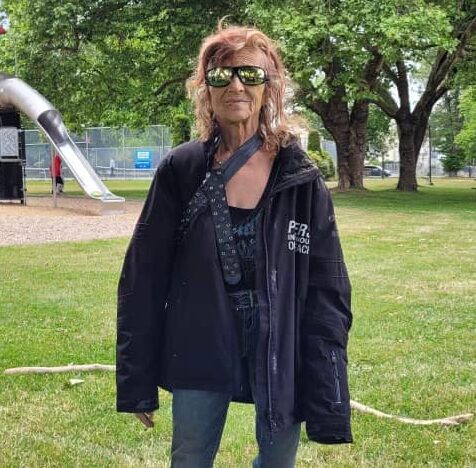 Jan (she/her)
Bio still to come.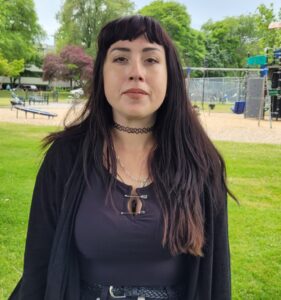 Muhwa (she/her)
My name is Muhwa Dorward-Seitcher I am from nuu-chah-nulth from Tofino and ahousaht. I've lived on Lekwungen territory since I was 10 years old. I have been an outreach worker since December 2021 with Peers Sacred group and QomQem Coastal Connections. I appreciate what my job entails because it makes me feel like I'm giving back to my community and I feel reassured knowing my community is getting safe supplies, food and resources from us.